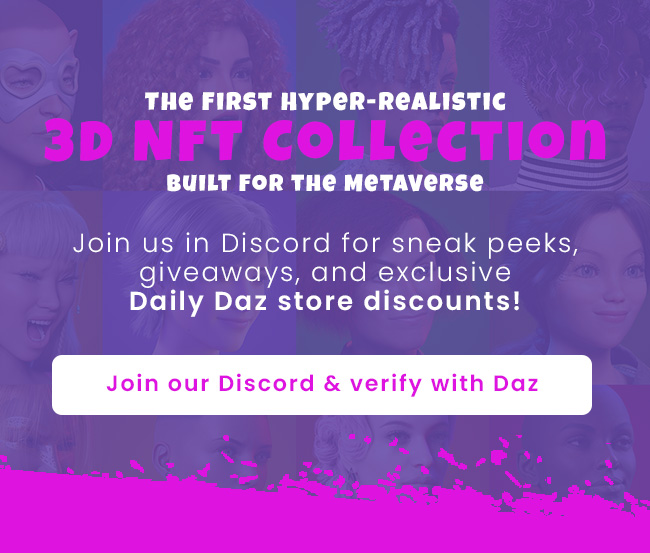 Daz Daily Deals for Discord Members
Daz 3D's debut NFT collection, Non-Fungible People (NFP), is launching this month and we're introducing new Daz Daily Deals for verified Discord members. Join our Discord and verify with Daz to save daily with Discord-exclusive Daz store deals. We'll see you there!

Step 1: Join Discord
Join the NFP Discord server and verify your account.
Step 2: Verify with Daz
Link your Discord ID to your Daz Account.
Step 3:
Check #daz-daily-deals in Discord
Get freebies or exclusive discounts daily.

Need Help Getting Started?
Find detailed instructions on how to join at the link below.
Add daz3d@email.daz3d.com to your safe sender list to ensure
our emails make it to your inbox.
This email was sent to you by Daz Productions, Inc.
Daz Productions, Inc. | 224 South 200 West | Salt Lake City, UT | 84101