Daz+ Pro Artist Series Premieres Tomorrow
Your Daz+ Membership includes access to the Daz+ Pro Artist Series, a new series of live tutorials hosted by Jay Versluis. Join us live on Saturday, Jan. 29 at 14:00 MST (UTC-7).
About the Stream:
Creating a Custom Head Shape for Genesis 8.1

In this exclusive Daz+ stream, Jay will create a portrait with a custom head scan from 3D.sk — and YOU get to pick LIVE which head you'd like Jay to use. Watch as he walks you through the process of transferring the head shape to the Genesis 8.1 figure and importing the morph into Daz Studio to create a handsome portrait of a custom-made character.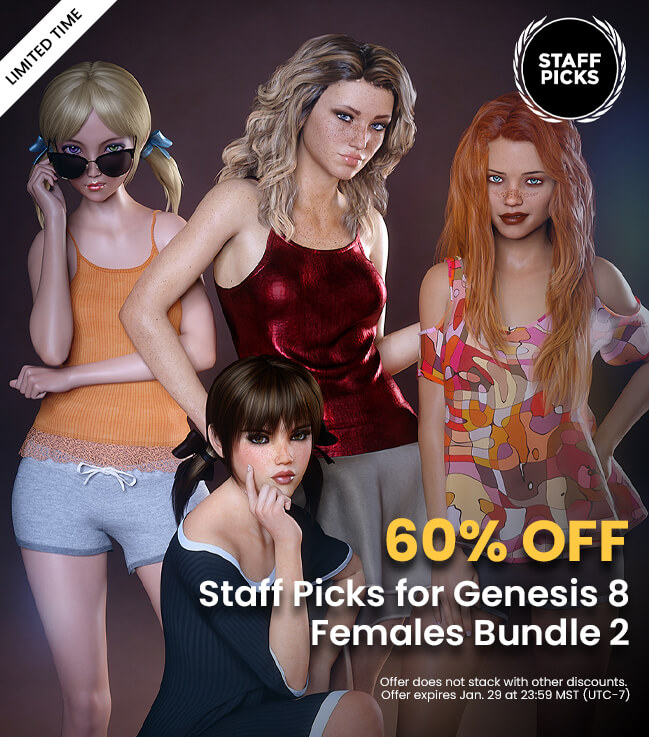 Add daz3d@email.daz3d.com to your safe sender list to ensure
our emails make it to your inbox.
This email was sent to you by Daz Productions, Inc.
Daz Productions, Inc. | 224 South 200 West | Salt Lake City, UT | 84101